Alumni Perspectives
Faculty of Economics, Tourism and Travel Industry Policy

LIU CHENGCHENG

 China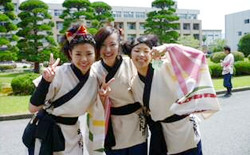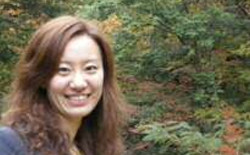 I entered the faculty of Economics in Yamaguchi University in April 2007. I had studied Japanese for one and half years at a Japanese school in Kita-Kyushu, but there were many Chinese, so I had few chances to talk with Japanese. After I chose this University, I entered a women's dormitory to meet Japanese. From then on, my roommate and my friends were all Japanese, so I could learn native Japanese. I participated in Yosakoi Yassan which is a Yamaguchi University club where I learned Japanese dance. Through this club, I began to understand not only Japanese culture, but also the teamwork and group spirit of Japanese people. When I was a sophomore, my classes became busier. I took various classes, bringing my electronic dictionary. I also participated in many outside activities. In addition to weekly club activities, I got to know my Japanese host family, and they showed me the sights of Yamaguchi. During the summer vacation, I participated in a short-term study abroad summer school in Korea which broadened my global point of view. After I came back to Japan, I took part in an internship at the Ministry of Land, Infrastructure, Transport, and Tourism of Hiroshima. This experience led me to decide to get a job in Japan. When I was a junior, I started to study about Entry Sheets, the SPI test, interviews, and more with my Japanese friends. First, I checked and sent e-mails to various companies through the internet, and I took part in company information sessions. Next, I studied companies and analyzed myself. I learned new things every day, and daily life was so rewarding. When I was a senior, I started my job searching earnestly from March. I sent my Entry Sheet to various companies, sometimes up to 6 in a week. I traveled around many places to take the SPI test and attend interviews. In the beginning my job hunting skills needed improvement, and I could not get any offers. But I learned much from my failures. At last, I got an job offer from "Kyushu Railway Company" in late July. After I finished my job hunting, I went to Expo 2010 Shanghai in China with my parents as a reward to myself and enjoyed the rest of my time at university.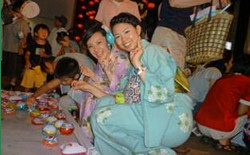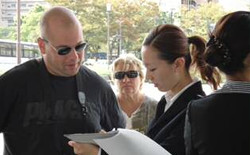 I decided to get a job in Japan because I wanted to acquire more social experience in Japan. And the reason I chose the "Kyushu Railway Company" was that I want to learn about many fields of work such as marketing, and the service industry. In the future, I want to be a bridge between China and Japan using the knowledge which I learned in Japan.
Graduate School of Economics

Mohammad Hasan Arif

 Bangladesh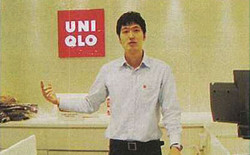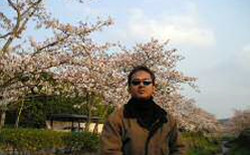 My name is Seung Hwa SONG. I studied as an international exchange student in Yamaguchi University (YU) for one year starting in April 2008. I am glad that I was able to deepen my understanding of topics I was interested in, like the economy of South Korea and Eastern Asia. In South Korea, it is quite difficult for senior students to pursue their study or enjoy extracurricular activities due to job hunting. During my study abroad at YU, though I was senior, I was able to try everything that I wanted to try and make a lot of friends. My stay at YU gave me good memories and experiences, which are still helpful to me. That is why I am very grateful to my teachers and the University staff for giving me such an opportunity.
When I first arrived at Fukuoka Airport, I thought "just as expected, Japan is a lively and bustling developed country." Then I took a taxi and left the airport heading towards Yamaguchi. Two hours later, all the tall buildings and the fancy look were gone. Instead, mountains and more mountains were the only things out there, and I was a bit surprised. I had heard about Yamaguchi Prefecture from a senior student who studied at YU, but it was more rural than I had thought. In spite of that, I thought it was lucky that I was able to study in a more natural setting.
The best thing about being in Yamaguchi was interacting with other people. I made a lot of friends, met Japanese families, and became friends with the people I worked with, and now I want to meet them all again. Particularly, I liked doing a part-time job because I could practice oral Japanese and earn some money. I would definitely recommend it to the international students. Also, a Japanese family and I used to go to the mass at Xavier Church every Sunday and have lunch together after it. At those moments I learned and experienced the differences between Japanese and Korean cultures. I would like to go back to Yamaguchi and live there again, because Yamaguchi became my second hometown.
In March 2009, I returned to South Korea and started to look for a job. I graduated in August, so by that time I hoped I would have found one, and because I spent one year in Yamaguchi I was looking for a company that had relations with Japan. However, since 2007 it has been very difficult to find a job inside South Korea, especially in 2009 when the rates of employment were the worst. I had a very hard time looking for a job. But all my experiences in Yamaguchi and the fact that I can speak Japanese were my best weapons. May served as a time of self-reform; I organized my ideas, my experiences, and all the things I had learned. In June, I received contact from some companies. Among them, I found UNIQLO and, without wasting a second, decided to apply there. UNIQLO is a company that started in Yamaguchi Prefecture and then became a global enterprise. When I presented my application form I wrote that I had studied for one year in YU, hoping that this fact would appeal to them, and in the end, it did. UNIQLO opened a store in South Korea in 2004, and it has become a quite popular brand since then. It feels like there is no one who does not know about UNIQLO. As for me, I enjoy working there every day, linked by fate with Yamaguchi. Of course, since I am new at this job, there are many difficulties and I make a lot of mistakes, but I motivate myself thinking that someday I will become a supervisor or manager at UNIQLO.
Now is the time when I have to move on with all my strength, but I also want to live looking forward, and valuing my relations with other people even if there is not much time for it. To the international students of YU, I would like to say "Make a lot of good memories because they will be unforgettable." After becoming a fully-fledged member of society, when I recall my time in Yamaguchi, I feel good. So, I really want you all to make a lot of good memories, too.